Feb 24, 2023
Meet the Finaro Team at Enada Primavera
Finaro will be joining the leading industry players for another year at Enada Primavera, the main gaming industry event in Italy. The company announced the agreement with Shift4 for its acquisition to provide merchants with the best-in-class global omnichannel payment solution. With a growing product offering, Finaro is perfectly positioned to build on the success of last year's presence at Enada Primavera, meeting with key names in the Italian gaming sector.
About Finaro
Finaro is a global cross-border payment provider and fully licensed bank empowering international commerce through brilliantly simple payments since 2007. Their tech capabilities, product innovation, and customer-centric approach enable them to simplify complexity and create multidimensional solutions that generate growth and enable peace of mind for merchants. Together with Shift4, Finaro aims to create a complementary synergy of a global payments powerhouse with significant card-present and card-not-present expertise across a range of verticals serving local and international merchants.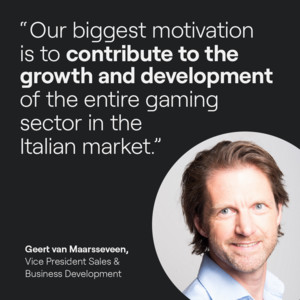 Why it's crucial for Finaro to join Enada Primavera
When it comes to gambling regulations, Finaro has a proven track record and deep expertise to offer clients the very best solutions. For Finaro, Enada Primavera is a key platform to meet with industry professionals, evaluate market characteristics, and define growth opportunities for ePayment services in the gaming industry.
Participating in Enada will bring great value to Finaro.
"We are thrilled to be participating in Enada Primavera and connecting with industry professionals. We are always focused on staying at the forefront of market trends, and we see this as a great opportunity to gain knowledge and meet with key partners in the industry," says Geert van Maarsseveen, VP of Sales & Business Development.

Products and Services
Finaro provides payment solutions from next-gen acquiring services to state-of-the-art gateway features and an unrivaled value-added product suite.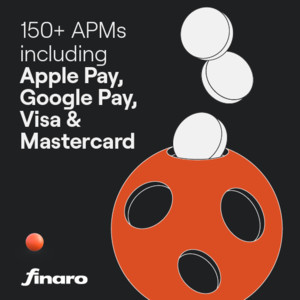 Thanks to decades of gaming industry expertise, Finaro is perfectly positioned to offer merchants a holistic solution tailored to their needs.
The company enables merchants to offer their customers a selection of 150+ payment methods including Apple Pay, Google Pay, Visa, Mastercard and many popular local payment methods. With Finaro, merchants can accept more than 100+ cards & local payment methods, and get paid in the currency of their choice.
What's new
The Finaro Team will showcase its cutting-edge APMs offering and cross-border capabilities, coupled with its expanded card-present and card-not-present offerings thanks to the announced acquisition by Shift4.
To learn more, visit www.finaro.com